Everyday's a Fight
This is the story of a boxer training for the biggest fight of the season.
David "Shocking" Spikes is a 21-year-old boxer in Muncie, Indiana, and fights in the lightweight class, weighing in at 132 lbs. He's been training and living in Muncie for the last two years, after moving from Chicago due to family issues. Here, Spikes shadow boxes in an empty gymnasium at the Muncie Police Athletic League (PAL) Club. Shadow boxing is a way for boxers to know and understand where their punches go.
Members of the gym train three times a week from 5–8 p.m. in preparation for their upcoming fights. Spikes works out for the full three hours the gym is open. Community members — including children — are welcome to observe training sessions to see what the gym has to offer.
Each morning, Spikes wakes up at 4 a.m. to begin his workout. He tries to run at least 12 miles a day, weather permitting. Later, he prepares for his evening training sessions by doing a mini workout session in his home. He keeps a small punching bag in the center of the room that he'll spend about 25 minutes on before going to the gym. On the wall hang a pair of shorts he was told he cannot wear in a fight because of their fringe and a photo of his grandmother from her memorial.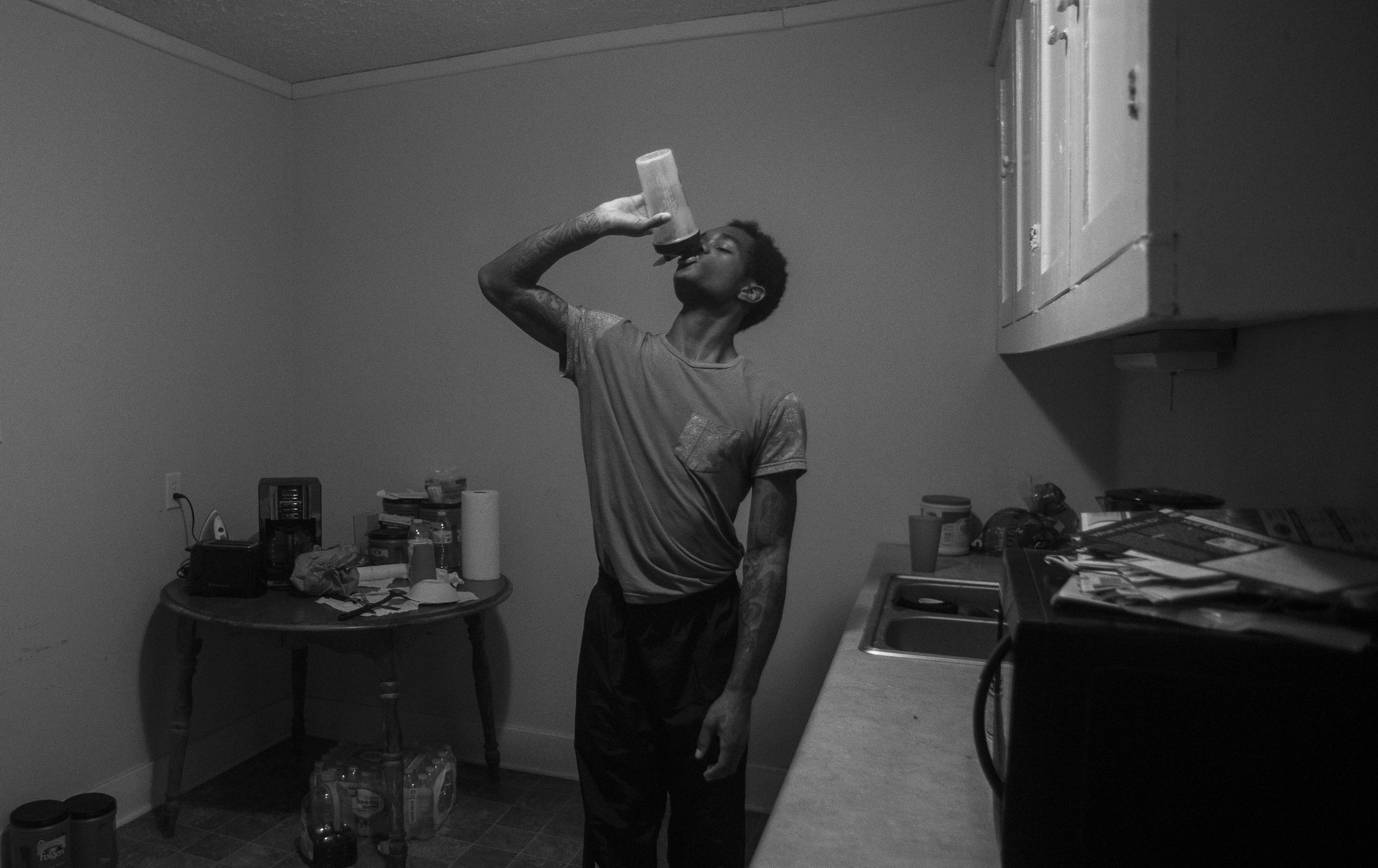 Spikes drinks a pre-workout drink in the kitchen of his home before going on a 6-mile run. He relaxes after his morning workout by eating 2 cups of oatmeal, a protein drink and watching an episode of "Gotham" or playing video games.
Spikes trains multiple times a day in preparation for the Indiana Golden Gloves tournament, as well as other upcoming fights. As described on its website, "The Golden Gloves program has led the way in promoting amateur boxing in the United States and has produced the majority of competitors for America's boxing teams in the Pan-Am and Olympic Games." Spikes hopes to win Golden Gloves to further his dreams of becoming a professional boxer.
One of the many exercises Spikes performs in a day is neck strengthening. Boxers strengthen their neck to alleviate pain from punches to the face. Over the course of a few months, Spikes has gone from lifting 20 lbs to 30 lbs with his neck.
Spikes and his coach, Steve Douthitt, chat between practice rounds in the ring. Douthitt has been working with Spikes to improve his form and technique since he started coming to the gym two years ago.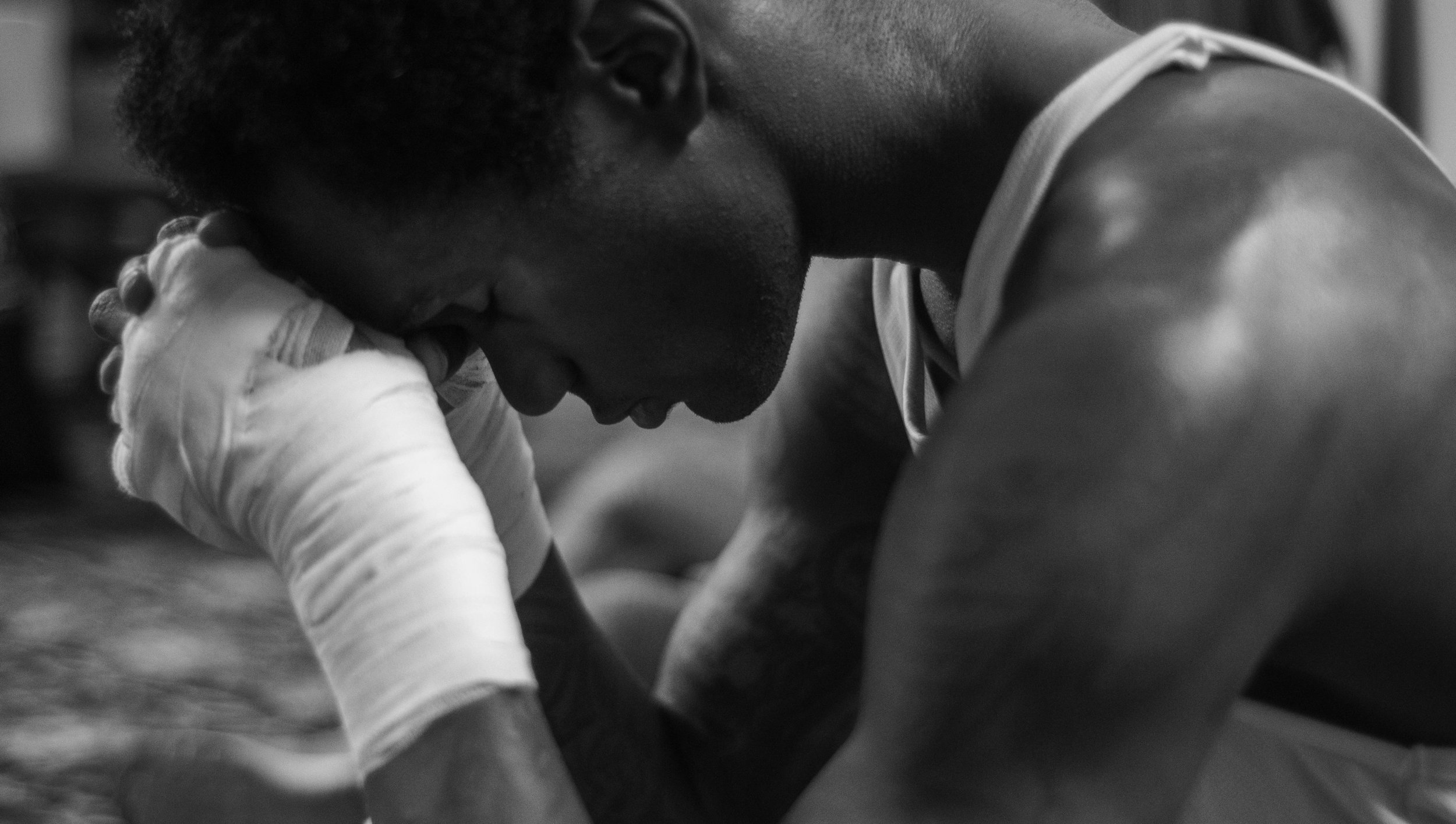 Spikes sits on the floor after losing 0-3 to his opponent Sergio Zambrano in a fight in Indianapolis. he Muncie PAL Club allows its members to fight those from other clubs in the area; however, since there still aren't many people in Spikes' weight class, his fight in Indianapolis was one of only a few he was able to attend.
Spikes and Douthitt practice in an empty hallway before the Indiana Golden Gloves. Because of the small number of people in Spikes' weight class, he was given a bye for the first three weeks of the tournament. In his final fight, he fought Sergio Zambrano, to whom he had lost a match just two months prior.
Spikes fights Sergio Zambrano, left, in the final round of the Indiana Golden Gloves tournament. Spikes lost the match 0-3 to Zambrano — the same results as the last time the pair faced off — but received the runner-up trophy for the lightweight class. Both Spikes and Douthitt were surprised by the results, thinking Spikes should have won the fight this time around.
Spikes continues to train after his loss at the Golden Gloves. He hopes to attend the tournament next year and to be moved from the sub-novice to the novice division by then. Though this would be nearly double the number of matches he had this year, Spikes continues to train with the mentality that "every day's a fight."