Ty Kirkland attempts to hold onto Mr. Harry during the Saddle Bronc Riding division during the World's Toughest Rodeo on Aug. 11, 2015, at the Indiana State Fair.
Junior Shelby Arms stands in the chalk bowl before doing her routine for the floor exercise during the meet against Townson on Jan. 17 at Worthen Arena.
LaShawn Merritt, a track and field gold medalist for 400m in 2008, takes a moment before answering a question by the press at the Team USA Media Summit on March 8, 2016.
Alan Williams, a center from the University of California, Santa Barbara, tries to get a rebound over Kameron Woods, a forward from Butler University, at the Reese's College All-Star Game on April 3, 2015, at Lucas Oil Stadium. Woods led his team with 14 rebounds in the competition.
Junior guard Carmen Grande attempts to shoot a 3-pointer against a Toledo defender Feb. 24, 2018, at Worthen Arena. Grande scored a total of 17 points for the Cardinals.
Members of the Ball State women's basketball game reach for a rebound in the game against Miami on Jan. 9, 2016, at Worthen Arena. Ball State won 66-41.
Teammates surround catcher Chris Gimenez after he batted a runner in for the winning score in the 10th inning in the game against St. Louis Cardinals on March 6 at Hammond Stadium.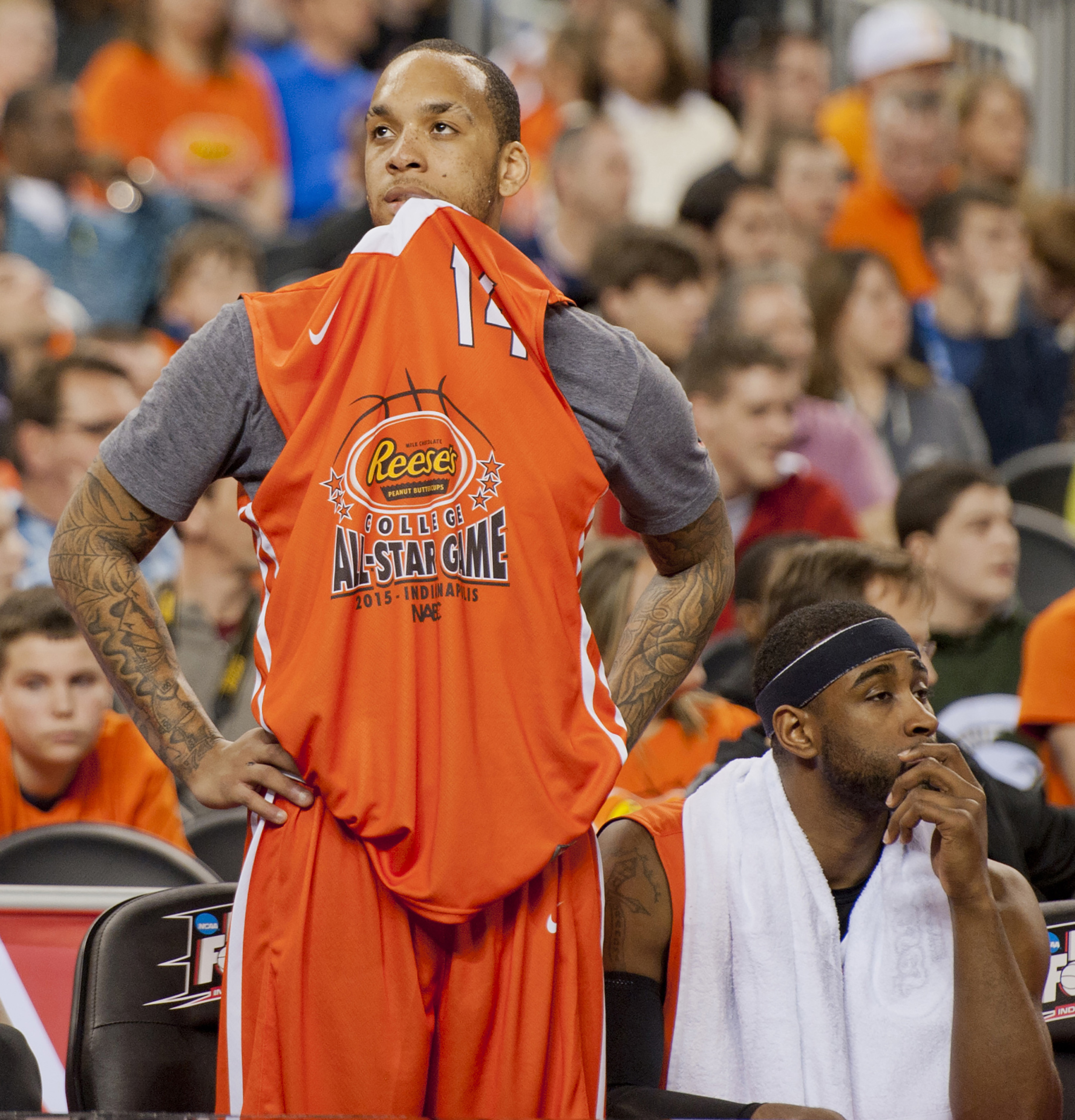 D'Angelo Harrison, a guard from St. John's University, looks to the video board during the Reese's College All-Star Game on April 3, 2015, in Lucas Oil Stadium. Harrison had nine points in the game.
Sophomore Sydney Finke performs her routine on the uneven bars during the meet against Northern Illinois on Jan. 15, 2017, at Worthen Arena.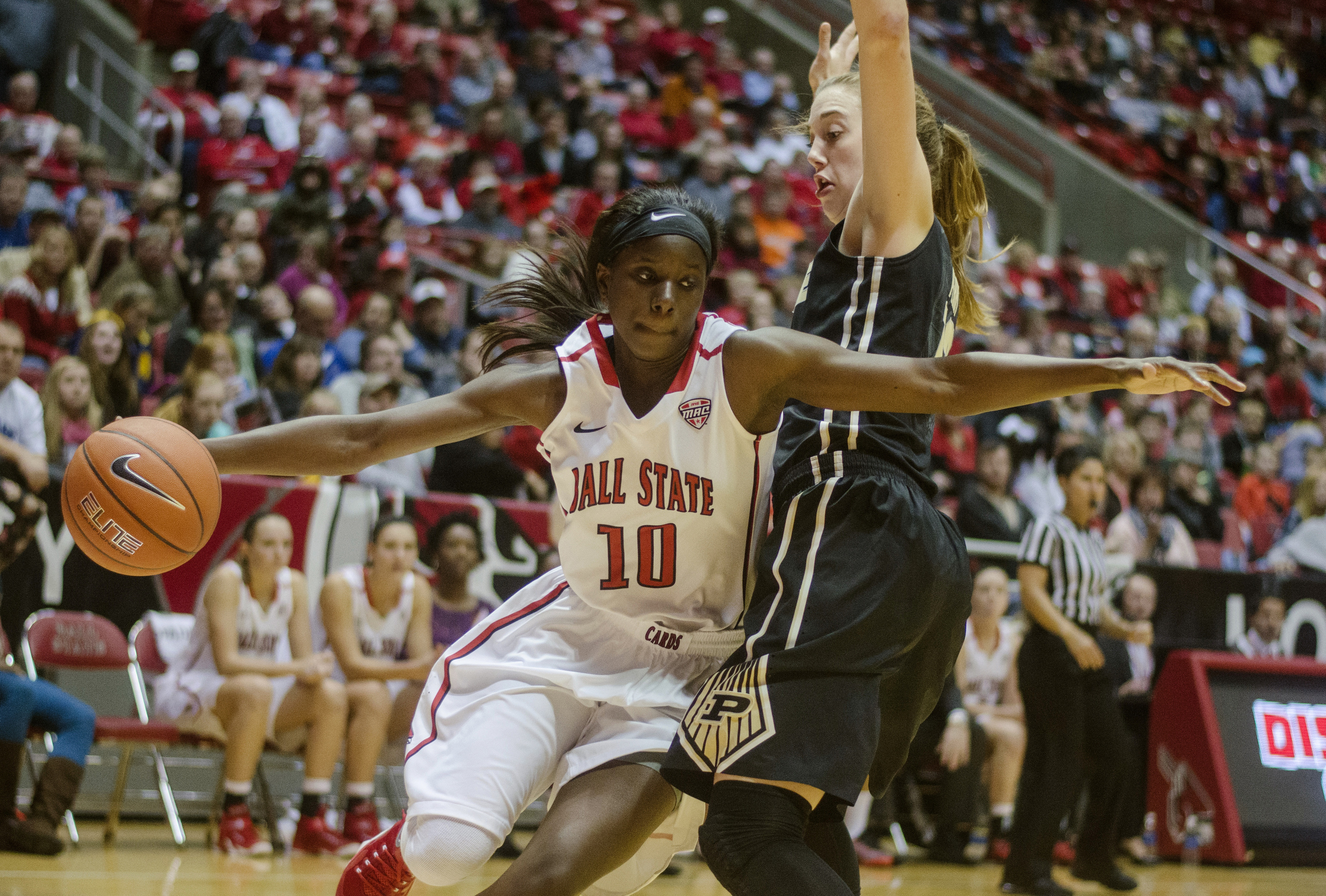 Guard Calyn Hosea attempts to get past a Purdue player during the game on Nov. 14, 2014, at Worthen Arena. Hosea averaged 3.5 points in 31 games.
Junior infielder Seth Freed removes his cleats after the game against Chicago State on March 4 at North Charlotte Park in Port Charlotte, Florida. Ball State won the competition 8-6.